Coin Master is a very simple mobile game. All you need to do is to spin the wheel to earn your rewards.
While it is easy to get these rewards, the number of times you can spin the wheel depends on how many Spins you have.
Spins are the currency equivalent in this game. You only get to play this game if you still have Spins which is why you need to learn how to get them for free. Check out the tips in this article and learn how to find free Spins.
Learn This Tip to Get Free Spins
Login Every Day and Grab Your Daily Gifts
Follow Their Social Media Pages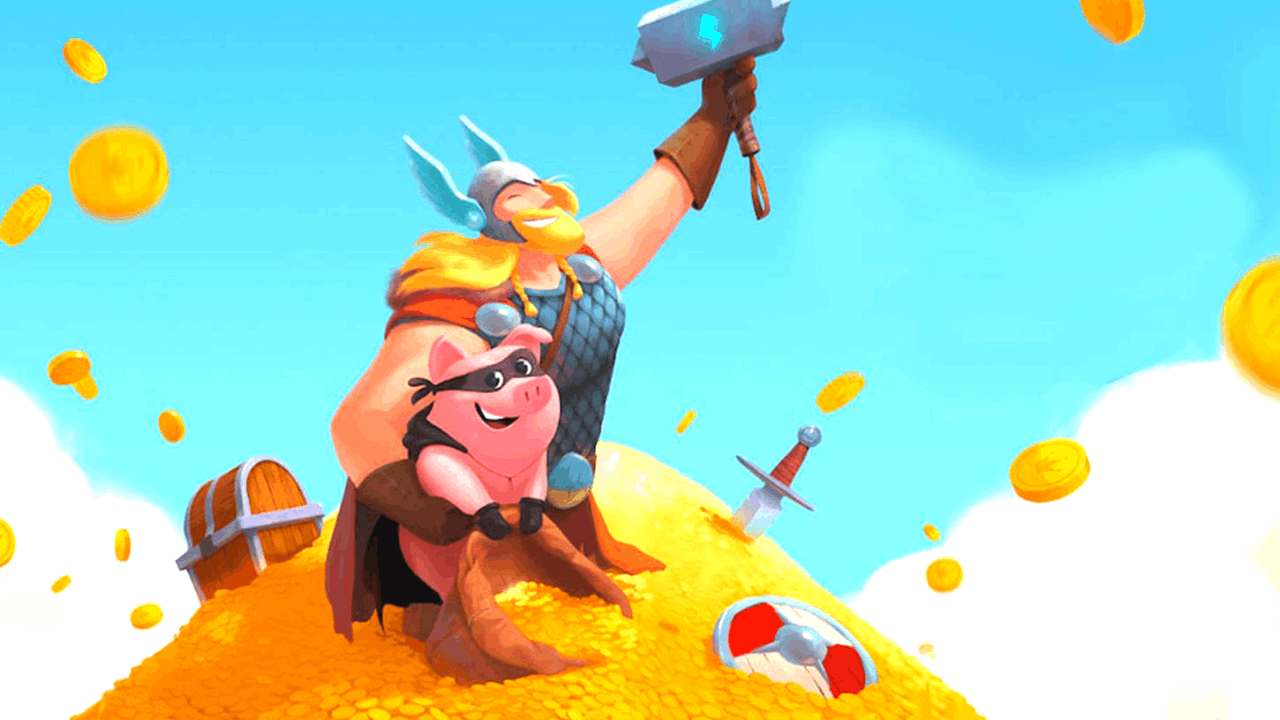 Learn This Tip to Get Free Spins
You might think that Spins are rather difficult to earn in a mobile game like Coin Master but it is actually very easy. One of the easiest ways to get free Spins in Coin Master is to simply wait and play the game.
You get about five Spins every hour if you go below a certain threshold. Use this opportunity to gather as many Spins as you can to play the game.
While it is a very easy option, you won't be able to get any more free Spins if you have collected the maximum number of free Spins for the day.
You can always check back the next day and start this process again.
Say Hi to Your Friends and Collect Free Spins
One of the best features of Coin Master is the ability to add real-life friends to the game. Go ahead and say hi to your friends once you've added them.
Both of you will receive one free Spin every day and can even collect as many as 100 free Spins if you reach the cap on your Friends List.
This can only be achieved if your Spins go down below 50. So be sure to manage your Spins correctly, so you can earn more.
Login Every Day and Grab Your Daily Gifts
Coin Master is a very generous mobile game that gives out as many free Spins as possible. You won't be running out of Spins any time soon, especially if you continue to log in and play the game every day.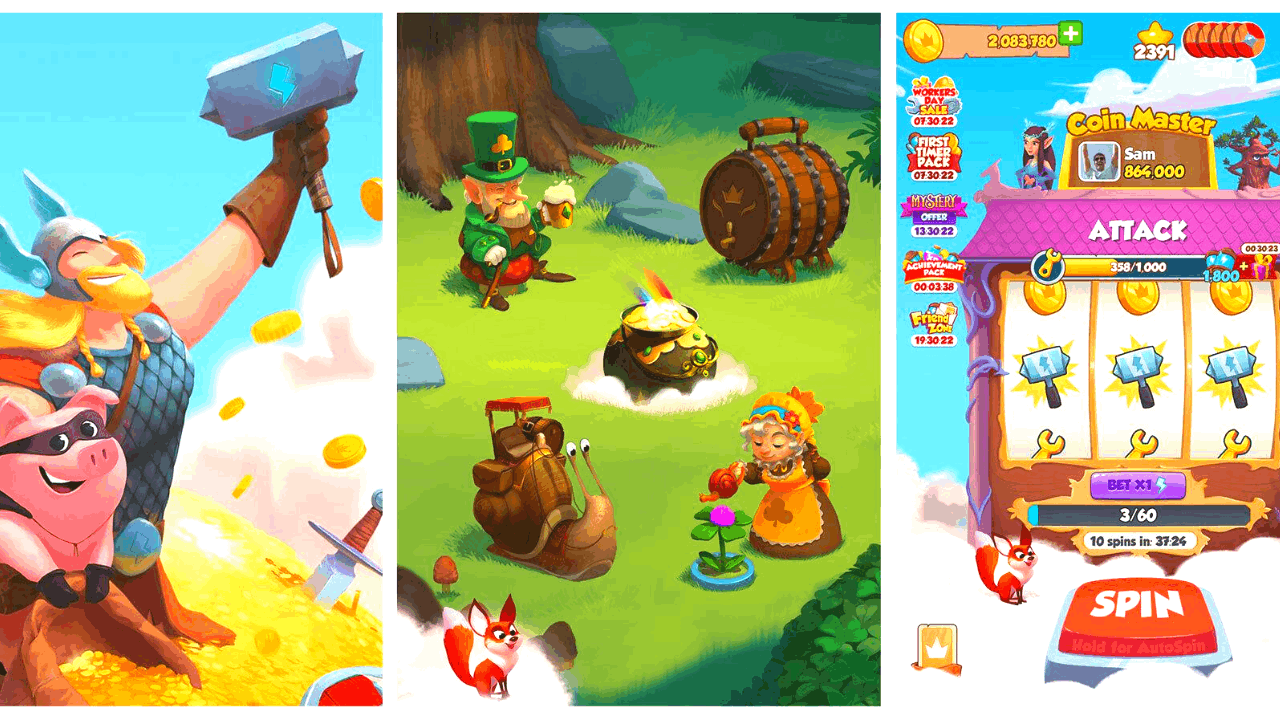 When you first log in to the game, check the Daily Gifts section. You will receive gifts such as free coins and Spins, which are helpful for your run in the game.
You can also check the Offers section and receive a decent amount of freebies. Just be sure to pay close attention when grabbing these rewards as the game will also offer you more rewards for a fee.
Watch Some Ads and Get as Many Free Spins as You Can
Coin Master is a mobile game where you encounter ads once in a while. While many people dislike the addition of ads in the game, it can become an advantage for you, especially if you want to acquire as many free Spins as possible.
Go ahead and watch 30-second video ads in the game and collect free Spins. Make sure that you have less than 10 Spins remaining for this feature to activate.
Once you're done watching these 30-second video ads, you'll collect five free Spins.
Follow Their Social Media Pages
Try to follow their social media pages, especially Facebook, Twitter, and Instagram, and discover links that will help you earn more free Spins.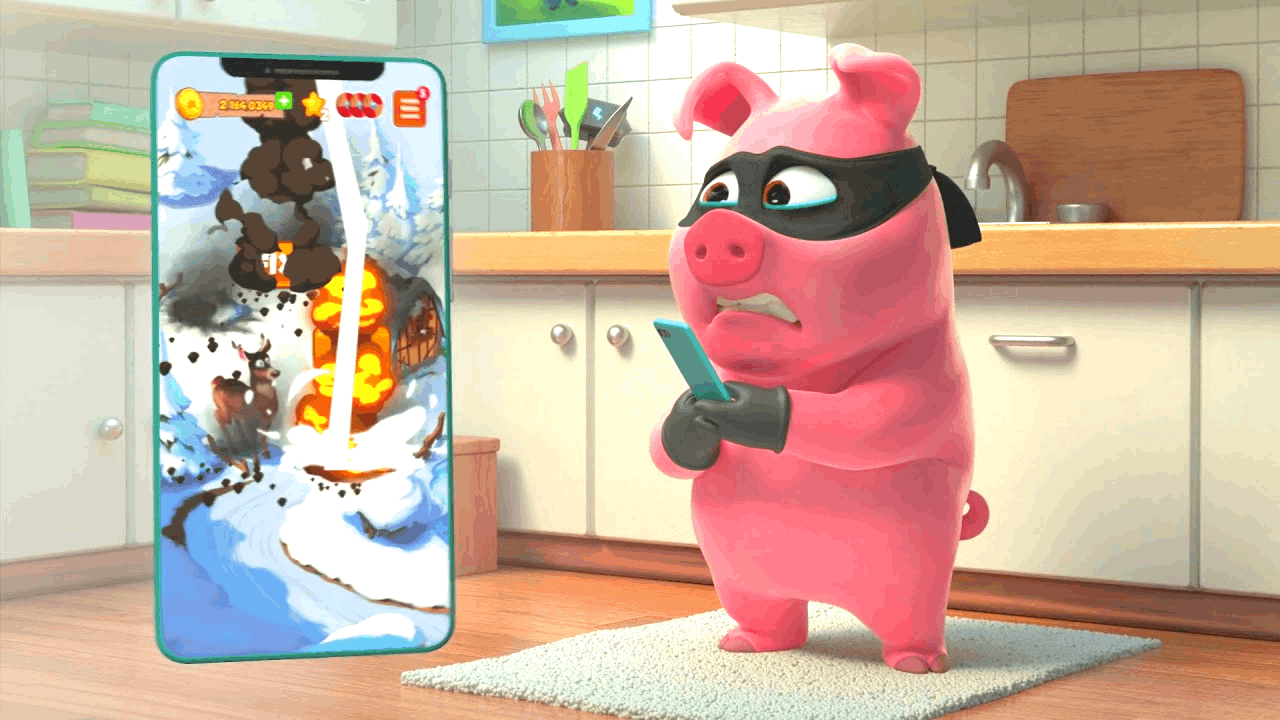 Every month, their social media accounts on these platforms will post these links, so be sure to check them regularly. You only have two to three days to use the link and convert them into Spins.
Once the link expires, you won't be able to collect these free Spins.
Check Out Events and Earn Thousands of Spins
Events take place regularly in Coin Master, and many players often participate in them for a good reason. That is because events often reward you with free Spins and other prizes if you join them.
If you win one, you even get thousands of free Spins. Just make sure that you check out the events inside the game before you play and stay updated by following their social media.
Conclusion
There are a lot of ways to get Spins in Coin Master for free. All you need to do is to work for them so you'll get rewarded. Try to avoid using illegal sites that offer free Spins and coins to players, as they may not be safe for your account.
Download Coin Master at the Google Play Store or the Apple App Store today!